---
Order "All Who Are Weary" Now
---
---
Listen to Emmy read an excerpt of All Who Are Weary for her podcast Cafeteria Christian:
---
Weary Events
---




Pre-order All Who Are Weary and you can receive a thank you card from the author along with a FREE a signed bookplate and a sticker!

After placing your pre-order, you can request your pre-order thank you pack here.
---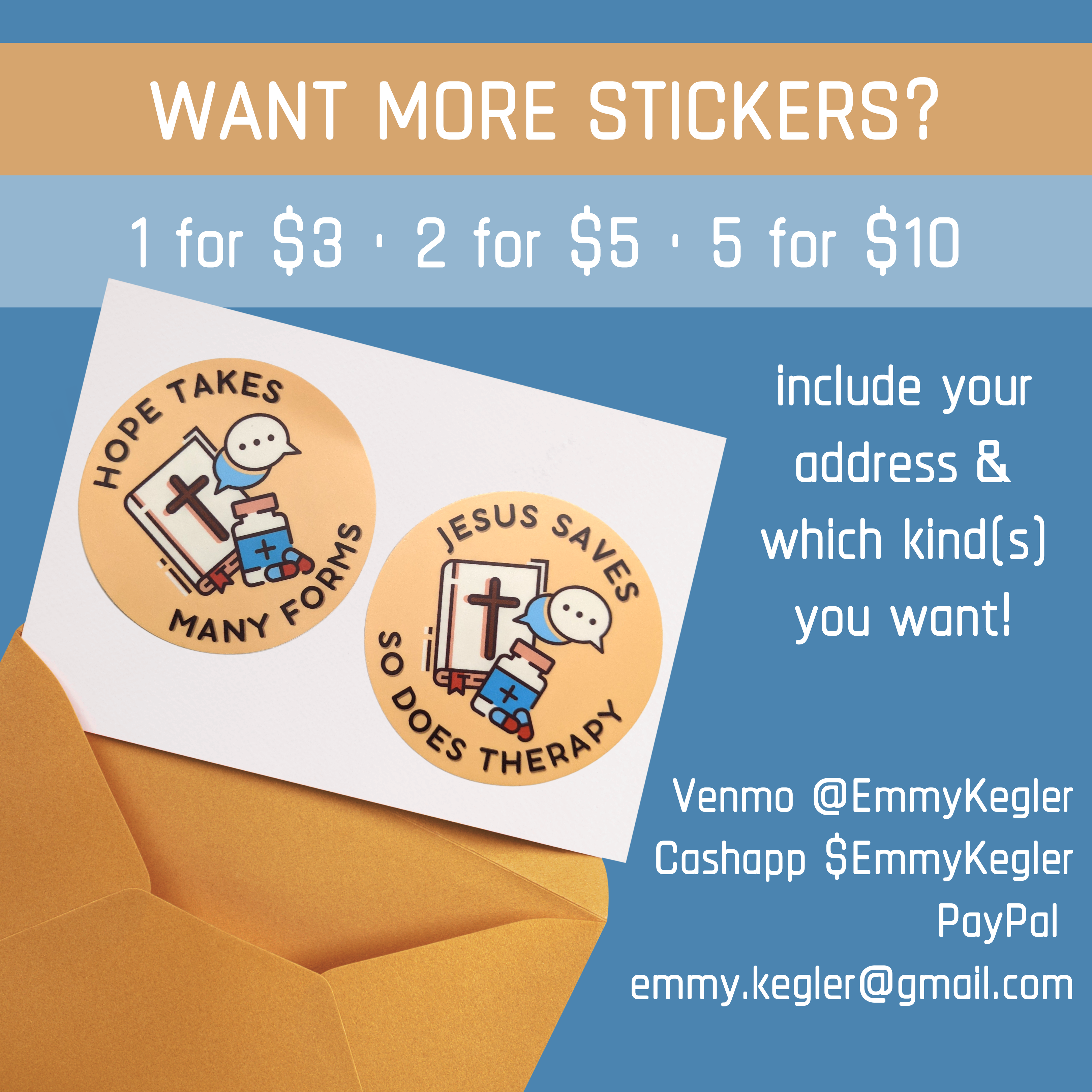 If you want more than 1 sticker, that can happen! We're selling them 1 for $3, 2 for $5, or 5 for $10. You can venmo me at @EmmyKegler, Cashapp $EmmyKegler, or PayPal to emmy.kegler@gmail.com. In the notes, please give me your address and which kind(s) of sticker you want!
---
---
Order Now
---