Drive a spoke in the wheel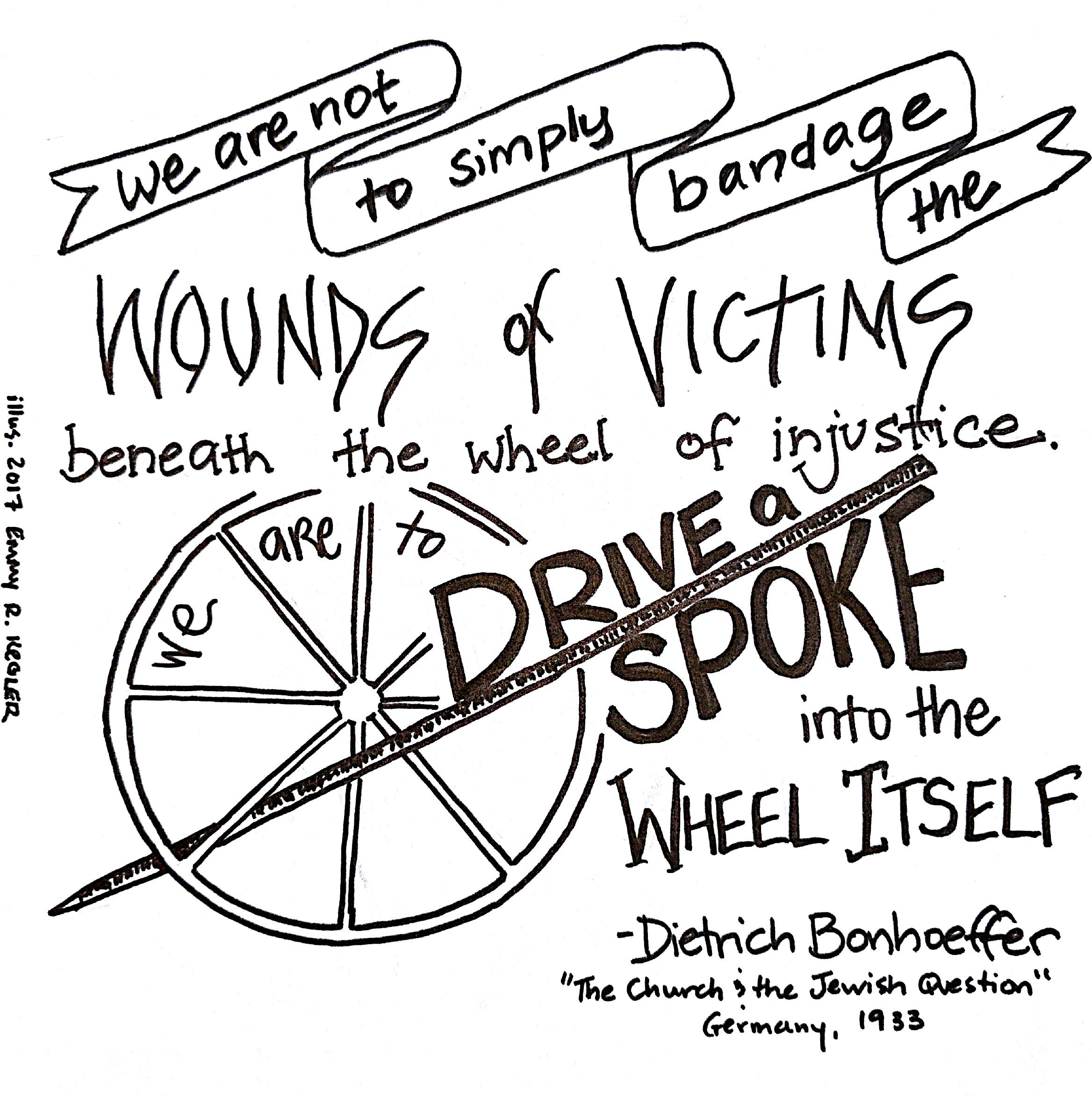 "…there are three possible ways in which the church can act toward the state: the first place, as has been said, it can ask the state whether its actions are legitimate and in accordance with its character as state, i.e., it can throw the state back on its responsibilities.
Second, it can aid the victims of state action. The church has an unconditional obligation to the victims of any ordering of society, even if they do not belong to the Christian community. 'Do good to all people.' In both these courses of action, the church serves the free state in its free way, and at times when laws are changed the church may in no way withdraw itself from these two tasks.
The third possibility is not just to bandage the victims under the wheel, but to jam a spoke in the wheel itself."
– Dietrich Bonhoeffer, "The Church and the Jewish Question," 1933 Germany.
( 3″ stickers of this image are available.  To order, pay what you want at paypal.me/EmmyKegler and include your address in the comments field. )