Service of Longest Night 2016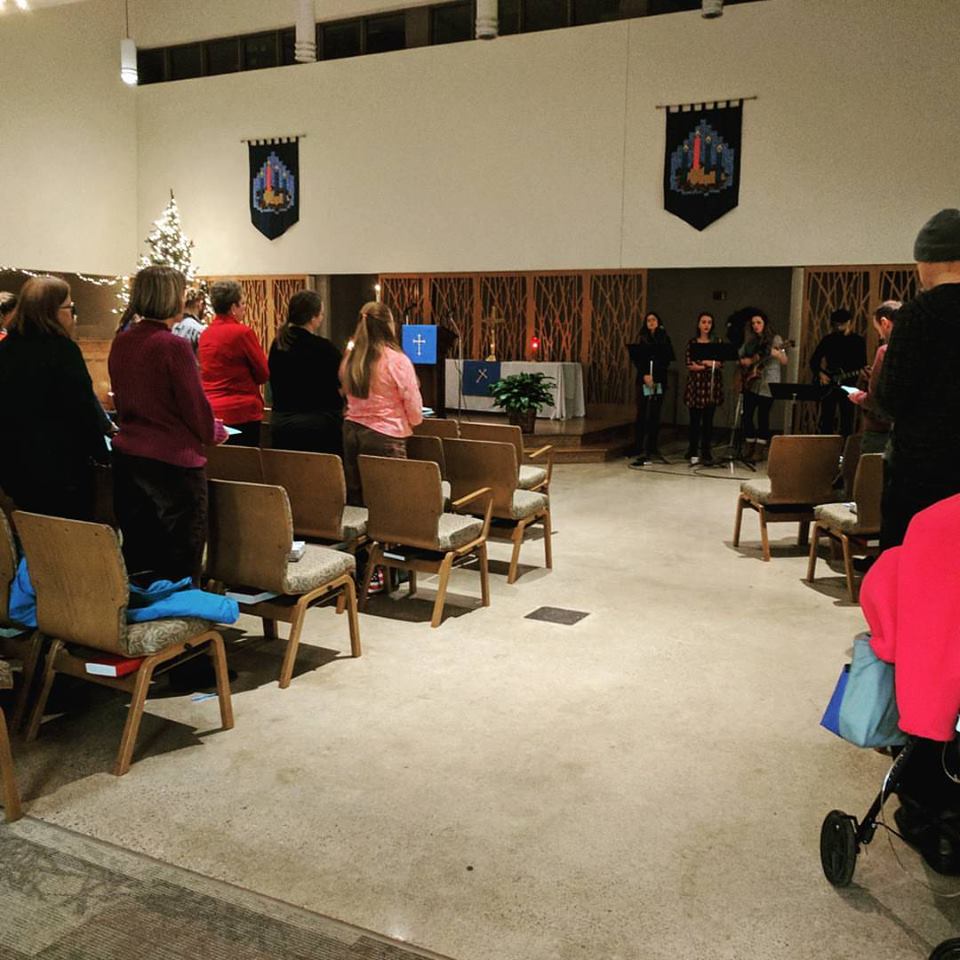 Service of Longest Night
Wednesday, December 21, 7pm
Grace Center, 1500 6th St NE
Hosts:
Laura Lou, musician & outreach coordinator, Intertwine Northeast
Mike Rusert, pastor, Intertwine Northeast
Emmy Kegler, pastor, Grace Lutheran Church
ChristianAnn Larson, pastor, Mill City Church
Readers:
Marissa Sotos, pastor of Tree of Life Church in Minneapolis
Natalia Terfa, pastor of Prince of Peace Lutheran Church in Brooklyn Park
Opening Music
Song:  Balm in Gilead
You are invited to sit, to sing if you want, and to let the music wash over you.
Welcome & Invitation to Breathe
A Holiday for the Suffering: Stories from Life on the Edge
Written by Emmy and read by Emmy, Natalia, and Marissa
Invitation to Reflection
All are invited to take the sticky note from their bulletin and reflect on:
– What are you grieving?
– What are your fears?
Either now or during the musical interludes between reflections, notes can be stuck on the glass wall at the back of the sanctuary.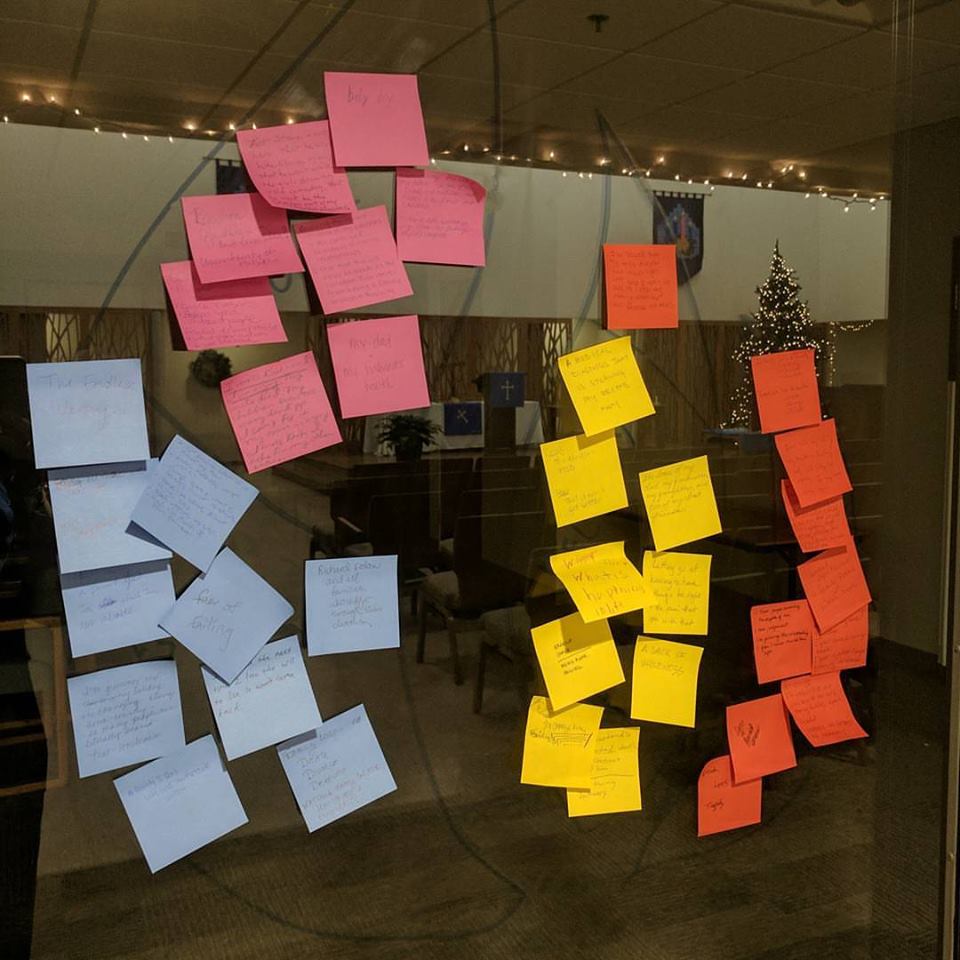 Song:  River by Joni Mitchell
You are invited to sit and receive the music as you rest.
Reflections
Three speakers offer reflections, 3-5 minutes, on one of the following questions:
– How is God meeting you in the suffering in your life?  Or: how are you wondering where God is going to meet you in your suffering?
– How are you wandering right now?
– Where have you reclaimed your own story?
Reflection 1:  Member of Grace Lutheran Church
Reflection 2:  "Hope Find Hope," song by Laura Lou and Chris Tripolino
Reflection 3:  Member of Mill City
Song:  Beautiful Things by Gungor
Song:  Silent Night
Closing Blessing:
Leader:  As we gather to grieve,
All:  Spirit of Love, hear our prayer.
Leader:  As we offer our stories,
All:  Breath of Life, hold us in love.
Leader:  As we face our pain,
All:  Life amid chaos, hear our prayer.
Leader:  As we go from here,
All:  Light in the dark, hold us in love.
Cookies & cocoa after.  Stay as long as you like.