Summer Sermon Series: Church to Go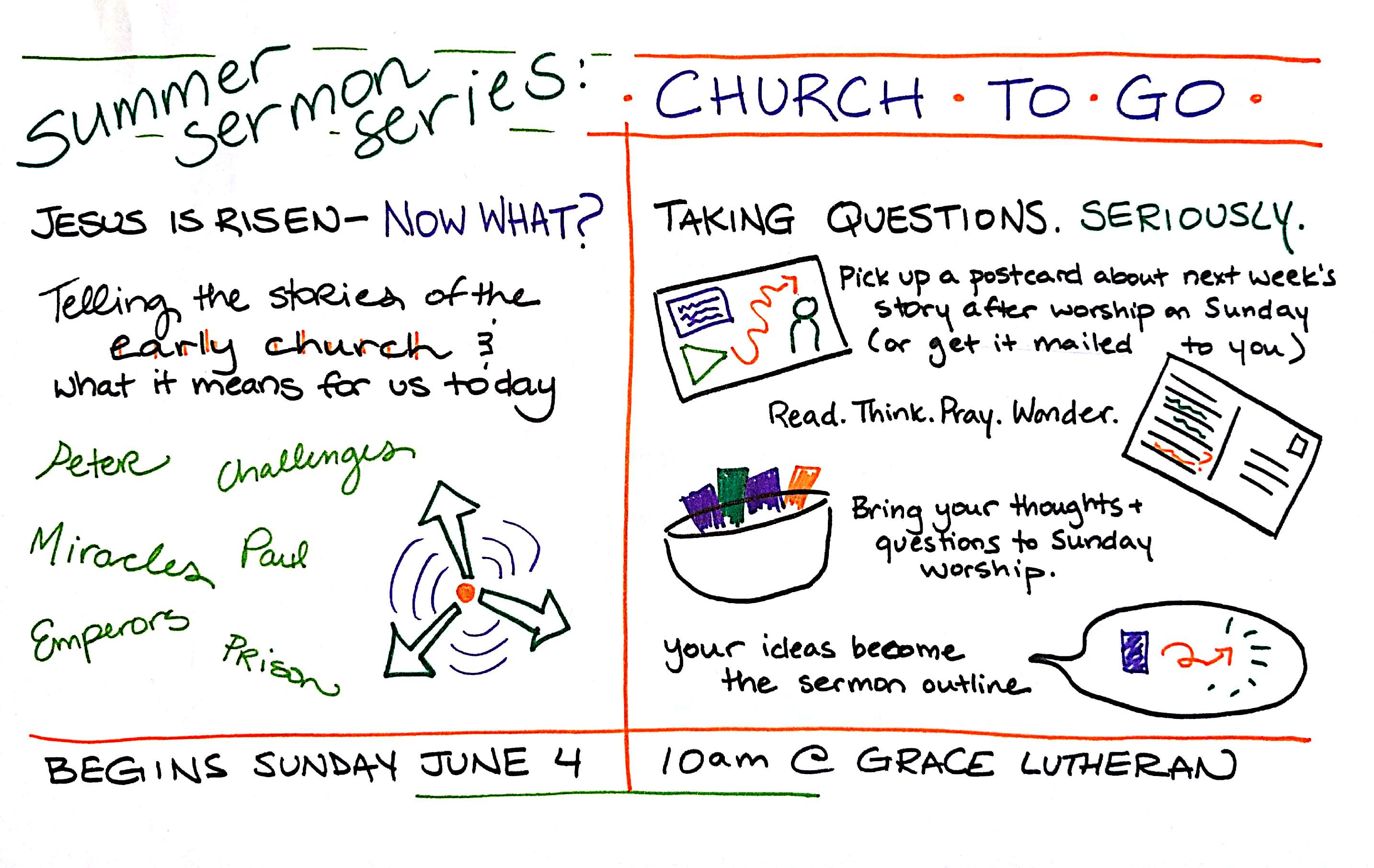 Coming this summer: Church To Go. We immerse ourselves in the stories of the early church. What did the first followers of Jesus do after he's been resurrected? How did Paul get involved and why are we still going through his mail? & what do the experiences of the early church mean for us today?
Each Sunday after worship, you'll get a postcard with an illustration of next week's story — along with commentary, history, related Scripture, and questions to think about. (If you can't make it to worship, we'll mail one to you!) During the week you're invited to read over the coming story & to take note of thoughts and questions you have. On Sunday, those thoughts and questions go in a basket… and that basket becomes the outline for the sermon. (This sounds like a mess, but it did actually work in a trial run!)
Starting June 4 at 10am. Come and see.